easi-joist® is an open web floor system that utilises Wolf Systems' patented, stronger metal webs, EP 1 985 774 A1. Thanks to greater metal web strength, easi-joists® use less timber and fewer metal webs, providing significant cost savings.
And because easi-joist® software utilises a stronger metal web, you can also design joists for larger clear spans.
easi-joist® software provides integrated layout, group and individual joist design, group and individual joist validation, automatic metalwork integration plus take-off and costing for the complete floor system.
easi-joist® Software offers the following features:
Joist Design
Simple step through design wizard
Easily change end support details for timber frame or masonry
Quickly check most economical design depth
Visual design validation check
Comprehensive tools for optimum joist design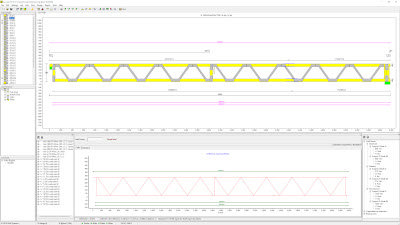 Joist Layout
Plan design links seamlessly to joist engineering
Design changes automatically updated
Auto frame around floor opening
Joist design automatically picks up Strongback locations from plan
Stair loads automatically calculated and applied to joist design
Metalwork
Automated metalwork take-off
Joist hanger products from all major metalwork suppliers
Customised user stock inventory lists
Add detail images for easy product location on plan
Add automated legends to plan drawings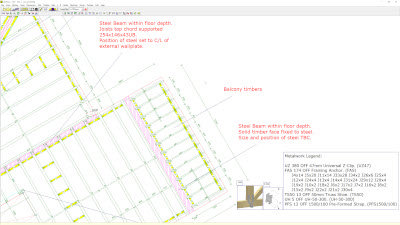 Output Information
Create highly detailed joist layouts
Quantify additional floor materials such as decking, tape and glue
Output detailed factory cutting lists and assembly drawings
Link to job optimisation software